When the Money Comes, Do Men Show Love to The Woman That Suffered with Them…Actress, Onyii Alex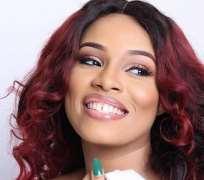 There has been argument from some quarters that it is rare to find a Nigerian lady that is ready to stay and struggle with a man with great potentials these days.
This argument was formed out of the story of UFC fighter, McGregor's story of where he was picked up from the street by a lady who houses him and for about 10years and today he is a millionaire.
Nollywood actress, Onyii Alex, is not happy with such belief as she stated that Nigerian women have supported men and are still supporting men during their down time.
She stressed that some women have been pushed to the wall because after staying with a struggling guy, when he eventually makes it, he dumps the lady.
In her words, "Reality Check!!! Nigerian women have always and still continue to stay and stick by their men during their down and low times. Naturally, the Nigerian girl has been groomed to be loyal to a man through thick and thin. The question should be; when our men finally make it up the ladder, do they reciprocate that loyalty to their women? Or do they jettison the lady who has stuck out their necks for them for years and jet off with the Molato, Kim-Kardashian-shaped, Beyonce-looking, Blac China-contured kinda girls. They instantly erase the memory of that dexterous and resilient girl that stood by them every step of their struggling lives....Matter-of-factly, there are myriads of Nigerian women who are bread winners in their homes with their husbands being well and alive but never say a word of it."