"Unleash Your Talent 2017" youth empowerment show debuts across Nigeria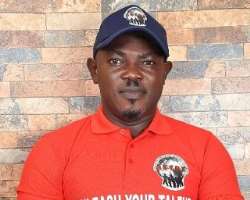 A talent hunt show, "unleash Your Talent 2017", aimed at discovering, developing and empowering young talents in singing, dancing and acting will debut on Aug. 8, across the country.
The News Agency of Nigeria (NAN) reports that the programme is an initiative of the African Children Talent Discovery Foundation (ACTDF), an NGO that empowers youths and the less privileged toward realising their potential.
Mr Noah Dalaji, the President of ACTDF told NAN in interview in Abuja on Monday that zonal audition for the show would hold from Aug. 18 to Aug. 19 in nine states, including the Federal Capital Territory (FCT).
"In line with its objectives to empower and make life more meaningful to the African child, the ACTDF has unveiled the "Unleash Your Talent 2017" for Nigerian budding talents.
"Aspiring contestants will be auditioned simultaneously in Abuja, Lagos, Ibadan, Nasarawa, Bauchi, Kaduna, Port Harcourt, Enugu and Ekiti.
"Entrance is free with the age limit of 18 to 35 years, and if you said you got talent then come and unleash it.
"Just as we go round scouting for talents and helping them earn a living, we also believe that harnessing these human resources can help improve national tourism through entertainment," he said.
According to Dalaji, at the end of the zonal auditions, three contestants will emerge from each of the zones, who will then slug it out against one another until the final winner emerges.
He said that the grand finale is scheduled to hold in Port Harcourt, Rivers State on Sept. 1.
"The overall winners in the respective categories of singing, dancing and acting will be selected by the panel of judges.
"Each of them will get a contract worth a million naira and other cash prizes, and join the foundation on the trip to New York for the UN Summit holding later in September."
He said that the first and second runners up of the respective categories would also be rewarded with juicy contracts and cash prizes to enable them strive as artistes.
Dalaji said that the ACTDF was formed in 2008 to provide humanitarian services, particularly empowerment for the Nigerian and other African youths.
He said that the feats of the NGO over the years, had attracted UN's recognition.
"The foundation has among other initiatives over the years given scholarships to many Nigerian students and built boreholes in many rural communities.
"We have worked to empower the downtrodden so much so that we walked up the ladder and today are graded UN Grade C status as it relates to NGOs," Dallaji said.
He, however, urged government at all levels, corporate bodies and individuals of goodwill to identify with the initiative as funding was a major challenge.
NAN reports that the 'Unleash Your Talent 2017' is being championed and promoted by popular Nigerian actors and other celebrities who are Ambassadors of the ACTDF.
They include Emeka Rollas, Alex Usifo, Segun Arinze, Tonto Dike, Lilia Esoro and Agility Onwurah, Chairman of the Actors Guild of Nigeria (AGN), Abuja chapter. (NAN)