Actress, Adanma Juliet Wins Artist of the Year Award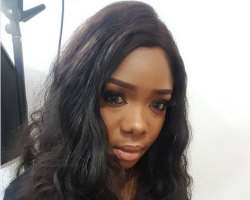 Pretty Nollywood actress, Adanma Juliet Luke Ozuligbo, has been very consistent in her career that through the grace of God, things have been falling in place for her.
Adanma was recently honoured as Artist of the year in a ceremony organized by Campus Amebo magazine.
Her day was not complete without the likes of China Collins, Nkechi Nweje and others coming out to support her.