Omo Iya Nkan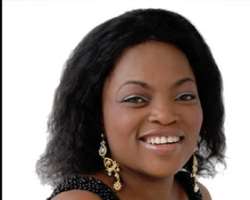 Director: Daniel Ademinokan
Featuring: Doris Simeon Ademinokan, Funke Akindele, Femi Adebayo, Yinka Quadri, Saidi Balogun
Where do I start, from the story or my disappointment? Seun Adebayo-Martins is a mega movie star. I guess that would be like adding Omotola and Genevieve together in one person! And she has the diva attitude to match her status. She even has the equally famous Alex Bucknor, her fiancé at her feet.
Then in one moment, all that changes as she is involved in a car accident. No, we don't see the accident. That should actually have added to the film's depth. Anyway, apart from her upcoming wedding, there's an ongoing 'multi-million naira' acting project she's involved in which the owners insist she must finish. What to do?
Lady Luck walks in the shape of her twin sister who no one knows she has until after the accident. Or, the fact they're identical. Someone has the bright idea for her to finish the filming.
All that works out as you'd expect and if you've watched a few films, you must have guessed by now that the twin sister who's just returned from the USA (the multi-million project was also by people from the USA) will end up doing better.
Now, to my disappointment. I like Doris Simeon having seen her in a few films. I liked her film with Kunle Afolayan and the one she and Saidi Balogun were a feuding couple. But there's something decidedly 'slow mo' about this film. A lot could've been done with the story. The division/conflict in the Adebayo Martins (Yinka Quadri and 'wife') is over-milked. It's a never ending but pointless conflict.
Even WAMCO couldn't have milked better. The parents don't like the same twin even as there's no real evidence. Perhaps, the point is that the wife is paranoid which is not enough to last that long.
Funke Akindele performed her role well. Perhaps I should've dedicated today's film corner to Funke...