Actress, Uchennanna Shares Parental Goals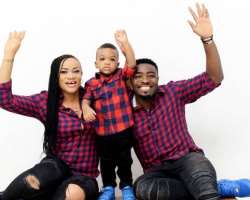 Nollywood actress, Uchennanna and her hubby, have continued to strengthen their love each they are less busy and God has indeed been putting smiles in their midst.
The actress recently celebrated her son who turned a year older and behold, the celebration could be better described as a gig as lots of friends and family members turned up for the celebration.
When one is talking about parental goals then it is Uche's family that can be used as case study as they have been able to build a strong understanding considering the nature of her hubby's job which takes him outside the country more.