There's no expiry date for getting married – Empress Njamah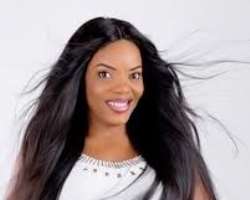 Still missing on the screen, but making waves with charity works through her foundation which recently marked 10 years, Nollywood actress Empress Njamah, in this interview speaks on her hiatus from the entertainment scene, among other issues.
Excerpts:
Tell us about your latest projects.
Talking about my latest work; there are so many of them. My hands are always on deck for different works. This time, we are planning towards the Valentine season. My charity will be working with the children again. We had one early on; which was the back to school project.
But for Val, we will be visiting one or two general hospitals and share some useful items with them and also pay some bills for delivery for those who gave birth that day and a day before. I have some scripts I am also working on next month; three to be precise. But the top most on my list is making my project work and also putting smiles on the face of people.
Your recent activities as a social worker, when did you discover this new passion?
I have been doing this professionally on my own for the past 10 years. And I have been trying to see how we can spread it and have a lot of people get to join me; that is because as it is right now, the weight is much on me.  So we are working on that now.
My mum said to me that at a tender age that she noticed that I had the passion in me; that I always wanted to share my things and as I grew older, I always like to bring people together for us to eat and share things together.  And that I took special interest in kids. I don't like seeing kids cry. I just can't place it, but there is something about it that keeps pulling me closer into the cause.
You haven't been featuring in movies like in the past; what is the reason for this?
I haven't lost interest in movies. This is something that you can do even to your old age; when you start using walking-stick.
You revealed in one of your interviews that you are yet to get a very challenging role; is it the reason for your absence?
Concerning getting challenging roles; with things getting bigger by the day and trying to expand too, I am yet to get that challenging role. I always like to do stunts; like when I did Scout; my brother didn't believe I was going to climb the tallest mountain in Jos to come down with a rope.
Those are the kind of things I would like to do. You know we have done all this drama things in school as growing up; you know the mama and papa roles. Something challenging I am yet to do, but that does not mean I have lost interest in movies. Like I said earlier, I am working on three scripts; they are actually five, but I rejected two because the person in the other scripts wasn't interesting.
So I had to tell them to go back to their drawing board and bring in intrigue. I want to do something that will blow the people's mind and at the same time be entertaining and fun to see too. There are things that are always occupying my time and, my business and others. I am hyper-active naturally; I can't sit still, so I always have many things I am doing at the same time, aside acting.
You have a captivating body. Are you considering going back as a video vixen?
I take that as a compliment and talking about musical videos, being in Tetuila's and Tuface song years back; Tuface and I have been together way back. He is like my blood brother. I wasn't supposed to be in the video.
We went to AIT to shoot and we were supposed to go back to Festac, but something came up and the lady who was supposed to take that position wasn't there and I was asked to do it. I agreed on my condition that I wasn't going to show my face, because they needed three girls. At some point, I just got carried away and that was how I showed my face.
When do you plan to settle down?
There is never an expiry date for getting married. I don't know why people keep asking this question.
Could your status as a celebrity be one of the reasons for delay in getting married?
It has nothing to do with it. It could happen to anyone; they are some people who won't get married and there are some who want to get married and it is not forthcoming. And there are some who are taking their time not to jump in. Eventually it will happen; there is not date that is written that you have to get married. If I haven't gotten married, there are obviously reasons why I haven't. And I don't see that as a crime or problem. When the time comes, it is obvious that people will know and celebrate with you genuinely. If you see the right man and match, why not, Let's not make this thing a point of a big deal; I don't know.
When do you intend to start movie production like some of your colleagues?
If I do it, there should be a reason for it. And when that time comes if I want to go into it, I will and if I don't; I just concentrate on my roles and that is it. But I won't do it because my colleagues are doing it. - Culled from The Nation.