Queen Ogbodu Eghe Piriet Emerges Winner of online facial contest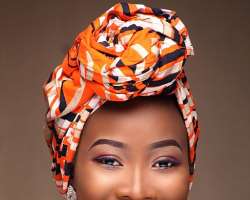 These days, pageantry has moved from the stage form to online pages and as the days go by, it is getting interesting and more winners are emerging.
Queen Ogbodu Eghe Piriet, Face of Divas Nigeria 2016/17, has released official photos after emerging as the winner of the maiden edition of the online facial contest.
The beauty queen who graduated from Benson Idahosa University has a perfect smile that can captivate any man's attention.
Her recent shoots depicts the royal prestige of a queen as she looks resplendent in a red mermaid gown. She will be launching her educational project in an attempt to help displaced kids get back to classroom.