NASS confirm Sambo as Vice President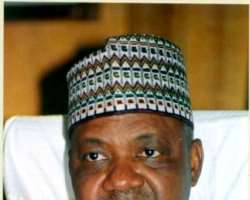 Namadi Sambo
The National Assembly, in a unanimous decision, has approved the nomination of Kaduna State governor, Namadi Sambo as the nation's Vice President.
The Senate's plenary session lasted barely 10 minutes after the correspondence from the President was read, officially notifying the Senators of the President's nomination.
The nomination was approved in absentia as Mr Sambo did not attend the Senate's session. The Federal House of Representatives held its session at the same time with that of the Senate. The office of the Vice-President became vacant when Goodluck Jonathan became President.