I Don't Blame Ladies That Want Ready Made Husband…Yul Edochie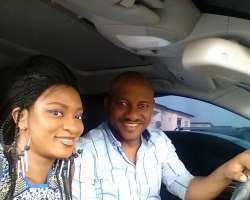 All ladies get in into the house for handsome Nollywood actor, Yul Edochie, has gotten some important message to deliver to you always searching for rich men in town.
Yul, who has come a long way in the Nigerian entertainment industry, has been one who pushed himself beyond limits as he refused to depend on his father's wealth and today he is proud of himself.
He did not get to where he is by chance as he had is trying times and in the midst of that, he had a supporting lover in person of his wife who stood by him and today, they are happy together.
Recalling how far he has come and looking at how some ladies now run after rich men, the actor noted that every lady needs financial security but at the same time, they still need to help discover the future in the man and help build the home together.
"To the girls who want to marry only rich men, i don't blame you at all. Times are hard and everybody wants financial security. But if your man isn't rich but he loves you, loves God, hardworking, intelligent and has potentials for greatness, marry him. Support him, grow with him, help him succeed.
God will bless your union. #my story ," he stated.