XPERIENCE WOMANITY AWARDS 2017: MOST INFLUENTIAL BEAUTY QUEENS IN NIGERIA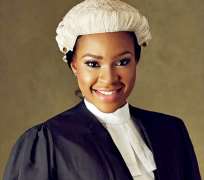 Over the years beauty pageant has been overrated and the essence of pageantry underrated, but through the times they are some brands who has produced Amazing queens.
And we would be celebrating 10 of them this year at the XPERIENCE WOMANITY AWARDS 2017 set to hold on Saturday, the 22nd of April, in Enugu State , Nigeria. We celebrate you for breaking through the media, touching lives and becoming serial entrepreneurs..
Below are the 10 Most Influential Beauty Queens in Nigeria arranged in no particular other.
1. NNEKE SOMTO: Nneke somto is the winner of Face of Candy city 2016, And has quickly taken over the Media and beauty sector with her pretty self. She has been featured in top media platforms and has modeled for lots of renowned make up and fashion brand.
2. UNOAKU TEMITOPE ANYADIKE: Unoaku Anyadike is a Nigerian model and beauty pageant titleholder who was crowned as the winner of the 2015 edition of the Most Beautiful Girl in Nigeria pageant.
She has used her platform to support causes and projects that vital to the human race.
3. ANNA BANNER EBIERE: Anna Ebiere Banner is a Nigerian model and pageant winner and actress. She was crowned the Most Beautiful Girl in Nigeria by 2012 MBGN Queen Isabella Ayuk in 2013 and represented Nigeria at the 2013 Miss World pageant.
She is brand ambassador to renowned fashion labels and beauty products. The queen even after reign still has a big space in the entertainment industry.
4. IRENE ONWUKA: Irene Onwuka is a Nigerian pageant winner and confirmed UN ambassador, she was crowned Miss Ambassador for peace in 2013,queen irene has embarked on so many life changing projects for the youngsters on education, she was also able to produce her own book.
5. COLLETE NWADIKE: Collete Nwadike is a Nigerian model, Beauty Queen and Actress. She represented Nigeria in the Exquisite Face of the Universe Pageant in Sao Tome and emerged winner.
She is the first African and Nigerian to win the crown.
6. PRECIOUS CHIKWENDU FANI KAYODE: Precious Chikwendu is a Nigerian beauty pageant titleholder from Awka, Anambra State who was crowned Miss United Nations 2014 in Jamaica 2014. She is a model and a Nollywood actress.
She is also the CEO of SNOW WHITE HEART FOUNDATION. A foundation with the dare need to ensure education is made a priority and mandatory for all children over the world. She has through this foundation touched the lives of over 30,000 children who have been beneficiaries of her welfare, projects one Education ,Livelihood, social engineering and more.
7. EZINNE AKUDO: Ezinne Akudo Anyaoha is a Nigerian lawyer and beauty queen. Ezinne Akudo Anyaoha was crowned Miss Nigeria in July, 2013.
She reigned for two years, but rather than letting the value of crown drop she launched her foundation.
The EIGHT FOUNDATION , a Rape crisis center, with the aim of providing free services in the areas of Crisis Response, Counseling & Support and Court advocacy where it's necessary.
8. SAMANTHA UBANI: Samantha Ubani was crowned Miss imo State in 2014, she stands out even with her unpierced ears.
Her pet project say "No to domestic violence and Rape" changed the lives of lots of youngsters, With the support of Imo state Governments, she was able to organize seminars in secondary schools where she created awareness on this topic. She shared relief items to the less privileged putting smiles in their faces one group of people at time.
9.ANITA MAY IGONI: Anita may igoni was crowned Miss Tourism Nigeria (planet) in 2015, Just after she handed over crown she launched her own pageant "Miss Portharcourt city " the just concluded pageant shook the city of Portharcourt.
10. WINIFRED UDUIMOH: Winifred Uduimoh is the winner of the Nigerian Queen 2016, in her time in office she has dedicated herself to serving the less privileged, giving them care products and attention. She has been recognized by renowned fashion and entertainment platforms for her uniqueness.