Don't Envy Me Because I Burn Candle at Night…Georgina Onuoha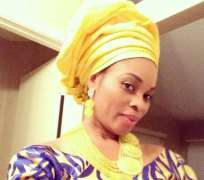 Nollywood actress, Georgina Onuoha, has been enjoying a silent life with her kids after her failed marriage and this she has attributed to hardwork.
The actress giving making the disclosure recently stated that she burn lots of candle to get to the level she has gotten to today.
She noted that she has so much love for education which is why she is able to enjoy whatever life has placed before her.
In her words, "Current situation, Story of my life, Work hard, Study hard, Play harder, For you to enjoy the finest things life has to offer, something gat to give. Dedication, less sleep, black eyes, swollen eyes, etc.
"A typical day in the life of Gina. Don't envy me. I burn candles and lose sleep most often to be where I am. I'm a sucker for education and I'm driven by success. In my world failure is not an option."