OMOTOLA PLANS BIG FOR ALBUM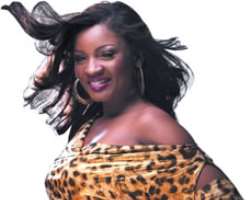 Omotola
We have always known her as an actress and she has in her kitty many awards . Even when she released an album five years ago, we all refused to see the music side of her. Now Omotola, the sexy actress is back with new singles, new video and a new tagline, the music diva.
Yeah, that is the new path the accomplished actress wants to toe. With a formidable team and redefined pop beats with eclectic contributions from producers, Omosexy the diva might finally earn her due respect in the music world.
The album which will be released on July 17 and 18 will make the actress go on a nationwide tour and perform for selected audiences. She has been rehearsing with her band for the past two weeks and working on her stage delivery and dance steps.
The album is titled With me, myself and eyes and all eyes will definitely be on the diva to see how far she would go on this sophomore album. The album has over 12 tracks.