Music: Boomi---Mobb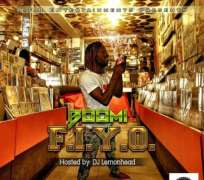 Chicago has always been known for some of the hottest up & coming rappers. This is no different coming from Chi Town local Boomi! Up Incoming recording artist from the west side of Chicago.
Representing Bad For Business Ent. Speaking for those who go through the struggle, the ones who come from nothing and made it into something.
With a unique flow and a street sound, plus the fact I can touch on any subject and do music in any category makes me one of a kind.
I came up in the streets but at the same time decided to make a better way for me and mines.
Listen to the music and you'll hear everything im talking about...
Follow @BFB_Boomi on twitter!
[email protected] boomi _bfb, [email protected] boomi.bfb, [email protected] Boomi bfb
Download Boomi - Gas N Go clean