KENNIES MUSIC's 12TH EASTER FIESTA FLOPS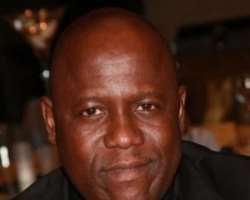 The annual Easter show organized by the entertainment outfit called Kennis Music tagged Kennies Music Easter Fiesta held during the Easter festive period was said to have recorded a very low patronage. The 12th edition of the musical show which initially billed to feature top Naija artistes as performers had not the presence of most of the big names in the entertainment circle that were highly hyped.
A few artistes who registered their presence were mostly under the management deal with Kennies Music. These include, Idris, Jayone, Essence, KSB, Femi and Maye Hunter. But the likes of Da Grin now late, Terry G, Banky W and other top stars failed to attend on account that, Kennies didn't make any financial commitment with them to warrant such performance. During the musical concert, Kenny Ogungbe, the CEO of Kennies, we learnt, later turned a musician as he was said to have started entertaining people and jumping all over the stage like praying mantis.
In the past, if you recalled, the entertainment impresarios, Keke and D1 have concertedly hosted the concert successfully from stage 1 to 11. "Entertainment industry has become a money-spinning ventures and it's so fast-rising. Gone are the days some authorities will be milking us to enrich their pulse, it can't happen again. Kennies has successfully done it for 12 years; notwithstanding, we cannot continue to be fooled. If they want us to perform for them then they should pay artistes fees, since they didn't pay, there is no point registering my presence when I had more than three paid-for shows to attend that day." One of the top stars whose name was on the performance lists said.