Ora Igbinedion, Umar Mantu Arrive Johannesburg For Their Final Wedding Dinner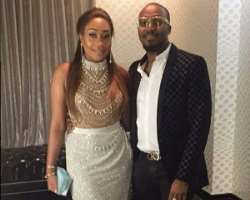 All set for Umar and Orabosa Mantu's final wedding dinner in Johannesburg, South Africa, this weekend.
The newly wed, who arrived the city during the week look all adorable as the set out for pre-wedding dinner with friends.
Recall, the couple started off their wedding at the Igbinedion palatial home in Edo state , before proceeding to Abuja , where the final marriage rites was held.