Kim Kardashian files $5.6m insurance claim five days after Paris robbery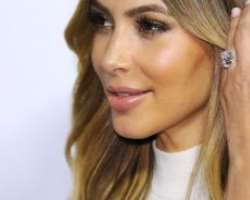 Kim Kardashian Files Insurance Claim
Media reports say Kim Kardashian has filed an insurance claim for £4.5 million five days after she was robbed at gunpoint in Paris .
SEE ALSO: Kim Suspends Filming Of 'Keeping Up With The Kardashians'
US reports also claim the reality star had 13 items of jewellery taken which total the staggering amount. Amongst the stolen jewellery was Kim's Lorraine Schwartz 20-carat, emerald-cut, second diamond engagement ring  from husband Kanye West.
The mother-of-two received the upgraded piece of jewellery from Kanye as a celebratory gift after he closed a deal with Adidas to sell his YEEZY line of clothing.