Who cheats more in a relationship/marraige – man or woman?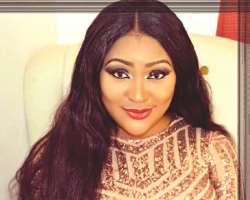 It's a known fact that unfaithfulness is the bane of most marraiges and relationships. However, arguments abound as to who cheats more – the man or the woman. Saturday Vanguard as usual sought the opinions of some celebrities on this issue. Read their responses below…
Women are keepers – Uche Elendu, Actress
Without sentiment, I say that a man has the most tendency to be unfaithful in a relationship. There's a popular saying that 'It's in a man's DNA to cheat'. Most times, without reason or with the slightest excuse, men take the plunge. It's typical for most men to stop by at bars after work to have a drink with the 'boys'. From there, most times, they end up on another woman's bed before heading home to their wives. Women on the other hand, are naturally composed while in relationships. Their resistance to cheating is strong. This is not to say women do not cheat, but on the average and by virtue of their DNA, they are keepers. They are programmed to keep the home alive and united, they hold the home with prayers, they fix meals, care for the kids etc. Where in this tight schedule does she have the time to cheat? Any day, any time, women are more faithful.
'Men are polygamous in nature' – Ferrari, Actress
Obviously, men are more unfaithful. Most of them believe they are polygamous in nature. Once a woman gets committed, she's all in, but a man can be committed and still get involved in a one night stand and sometimes even sleep with his ex. Most men can't be faithful all through a relationship or marriage. They'll want to have a taste outside or keep a 'side chick'.
It's the man! – Junior Pope Odonwodo, Actor
It is the man! Take Africa/Nigeria for instance, where no one blinks an eyelid if a wife reports to the elders that her husband cheated. But if it's the woman who cheated, she's either thrown out or banished. Another factor responsible for the higher rate of cheating among men is their insatiability to having just one woman. Men love to explore.
It depends on the kind of cheating – Azeezat, Singer
There are different kinds of unfaithfulness in marriage; physical and psychological. Physically, men cheat more. But cheating is not limited to only sleeping with other partners, but also considering other people first before your partner. If your partner is working on a project and you're not one with him in the planning, you're unfaithful. In this regard, wives are more unfaithful. It's actually the wives' secret weapon – 'You're not treating me well and you expect me to be happy with you? And once I'm unhappy with you, things will not work out well for you.
Men cheat more – Cynthia Agholor, Actress
Cynthia-Agholor

Once a woman gives her heart entirely to a man, other men become poison to her. When a woman cheats, it's because she doesn't love him, unlike most men who cheat even though they love their wives.