Ajasa relocates to 3rd Avenue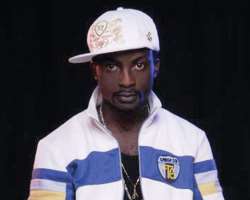 'Move on, we must', that's the slogan that drives Yoruba rapper, Lord of Ajasa, at the moment. After suffering a deal gone sour with the marketer of his sophomore album, Tjoe, the rapper has refused to be deterred from releasing commercial music as he last week released 3rd Avenue- his third body of works.
The Yoruba lyricist who stole the hearts of Nigerians with his first famous release, O ti ya, way back has managed to stay put in the music game by dropping single after single and album after album.
His latest release is a 13-tracker which boasts lots of cameos with special appearances by Pasuma, Klever Jay, Dagrin, YQ, Suspect, Isolate, Reminese and producer K-Solo who produced all the tracks except three.
3rd Avenue is marketed by Chilla Entertainment, an Alaba based distributor and the deal this time is royalty-based, the rapper squealed. 'Nobody's buying album rights anymore. Now everybody's going on royalties. We agree on how many copies to print, they sell and I get paid based on sales", he said.
On the marketing cum payment disagreements the second album attracted with Marketer Tjoe and the legal scuttle between them, the rapper said, 'it has not been settled.
I still have the contract with him so I can fight him anytime. He even asked to market my new album but I refused. I just have to move on'.
His second album, Second Turning by the Right, released in May 2008, was made popular by his collabo with 9ice on the track titled, Le fenu so.
The song won him two nominations in the Best Rap Album and Best Collabo categories at last year's Hip Hop World Awards. 3rd Avenue parades tracks like Aye Kan, Igboro, Its Ok, Nigbatawa, Movin On and Virus. The album is now available in stores and streets nationwide.