Burna Boy Looks Dapper in New Photos Ahead Of His First Ever UK Concert [SEE PHOTOS]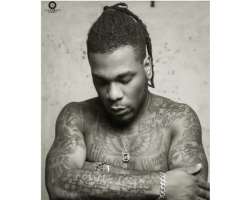 A lot seems to be going on to up his game after his UK ban has been lifted, Nigerian pop star, Burna Boy has released promo photos ahead of his first ever UK concert.
As part of his plans to deliver a record breaking concert, the music star has released some pictures.
Creatively captured by Legendary Shots, the songster bares both his body and soul in several retro themed shots. In different poses, one element is constant- Burna boy is on the verge of rebirth and there is no telling what the future holds.
See the photos below.