Jim Iyke abuses Sandra Iyame (daughter of Executive Gov of Taraba Sate)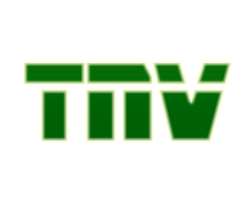 Joshua Obe -NFC
True to most of the characters he portrays on screen, has shown us that he truly is temperamental and abusive, when it comes to dealing with the opposite sex. Our Eagle eyes caught this one.
Should the doors of Nollywood be opened, Jim Iyke would not be difficult in been recognised nor will it take long before his name or face be erased from the memories of those present at Electric Orange, a pub in plumstead, South East of London, where Jim Iyke had taken his girl friend Sandra Iyame, the daughter of Rev. Jolly Iyame, the executive Gov of Taraba Sate on a date. Behold the usual show of shame started. The ugly incident took place on Saturday the 15th of October 2005, when Jim Iyke emptied the content of the glass on the head of the poor girl and till the point of publication, the patron of the club is still at loss over what may have come over this actor guy who has consistently topped the list of Nollywood world of controversy and infamy.
According to our insiders, what caused the rift was a love turn sour relationship, between him and Sandra. Sandra who for long had been been accusing Jim Iyke of not only cheating but also cavorting with a Zambian lady called Agee, who also happen to be an employee at Electric Orange.
Jim was alleged to have greeted Agee warmly to the displeasure of Sandra, and she made her feelings known, maybe in a in possessive manner. The actor got angry and started screaming that his life is his and he should be left alone to make his own decisions. Sandra protested that her feelings and emotions are not been respected, before her words finished coming out of her mouth, jim iyke had emptied the content in his glass on her head, to the shock of everyone. Furious and embarrassed, the girl wanted to fight back, but was restrained, by the on lookers. Eventually, they both storm out of the pub, but both went different ways.
We later gathered that Sandra is in her early 20s and studying in London. She used to be Jim's benefactor and we learnt that Jim was a regular caller at their house, until their recent fall out, Jim may have pitched his love tent with Agee, because of her beauty, as we have gathered, Sandra has been denied beauty. What has beauty got to do with it, was what Sandra's friend uttered, and if Jim did not know of the beauty factor before leading the girl on and finally making her fall over heels for him, she wondered.
In order that our report is not seen as biased, our reporters did contact Col. Udofia (Jim Iyke Media Manager) for their own version of what truly happened, he did acknowledge the incident, but the facts he said will be given to us in details, when his client calls him. This event has happened since October 15 2005, and until this time of your reading it now, we have not yet been contacted, so you are left to judge what version will come out the truth.
But wait a minute, how can someone who holds a University degree in Psychology, from one of Nigeria leading university does not have an idea on how to deal with women psychologically . Should we now say, that our dear actor friend, has a psycho-social problem. Having been with women like, Rita Dominic, Zainab Atiku, the daughter of Nigeria Number two man, and yet they all felt victims of his battering.
Eagle eyes will advice you to seek help, before it affects your career, no wonder he was earlier banned by the marketers of the movie industry.
We know you are good Jim, when it come to displaying
your behaviour on the screen, but take it easy, before
you destroy your carrier, pride goes before a fall.