Why Most Yoruba Movies Are Not Scripted -Dele Odule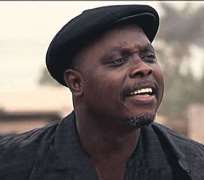 Confirming critics the Nollywood industry is having, seasoned actor, Dele Odule, has said that only a small percentage of films from the ndustry are scripted.
Odule made this known recently when he was hosted by the Ibadan Film Circle, an online forum created by ace director, Niji Akanni.
However, critics  have observed that poor scripting is the bane of many Nigerian movies, including Nollywood products.
According to the actor, as far as Yoruba films were concerned, it was a carryover from old theatre practice from which many of the practitioners evolved.
"It is true that many Yoruba films are not scripted. They are 30 per cent scripted and 70 per cent improvised. It boils down to the way theatre practice started and those who started it before the emergence of theatre scholars who now combine the raw talent with the theory of theatre." He said.
Some people believe that marketers are doing more harm than good to the Nigerian film industry; but Odule, who claimed that he had acted in about 400 films, said the marketers had done their best.
He said, "I need to give it to them, I mean the marketers. But film market is beyond buying and selling. They have been able to sustain the industry in their own way of doing things. What we are trying to do now is to work on their marketing structure and expand the networks."tself, saying whatever flaws it had could not be considered in isolation of the Nigerian environment.
"Nollywood has done fantastically well. The problems we have in this country are not peculiar to our industry alone. What do we do rightly in this country? Is it our transportation industry, agriculture, textile – or even the so-called politics – that has become road to success? Can we compare it with those of other countries?
"Despite the fact that we don't have an enabling environment to practise the trade, we have been able to sustain it and create job opportunities. What we need is an enabling environment and core professionals. This is where we need a body like the Motion Pictures Council of Nigeria," he added.
Odule stressed that he beileived in MOPICON, but feared that it might not achieve the desired results based on what he described as the overbearing attitude of the leadership of a committee working on its establishment.
The actor said his passion for acting was strong that he jettisoned an opportunity he recently had to possibly become the king of his town, Oru Ijebu, in Ogun State.
The thoroughbred actor, who came to the limelight when he played the role of a king in Baba Wande/Tunde Kelani's film, Ti Oluwa ni Ile, said he would not want a situation where he would be caught in a conflicting situation.
He said, "I don't want to mess up that royalty, whereby the chiefs will come to the palace and see their oba being slapped in the name of rehearsal. I'm passionately in love with acting."