I've Committed Lots of Sin...Lynxx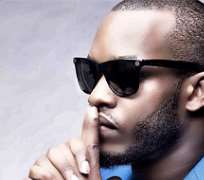 Now that Lynxx has finally convinced everyone that he is done with secular music and now, a born again, we can now hear the reason why he delved into gospel rap and forsake his old habits.
The rapper who also turned a counsellor to a lot of Nigerians has this to say about his new fond lifestyle "I just became more spiritual, I just decided to focus on the more important things in life over the frivolous and fleeting things,"I'm in a space where if it doesn't matter to me, it doesn't matter, because at the end of the day we're all getting older, and life is moving for everybody. Whether I'm a musician or not, real life is happening."
He continued "It's only right to take that step…I've played enough in my life, I've enjoyed enough in my life, I've done the wrong things enough in my life so it's time to really focus on the things that matter, things that will grow you and prosper you rather than things that will eventually bring you down." he added.