AGN, PMAN, TEAM UP WITH APECHUCKS FOR PLATEAU PEACE FIESTA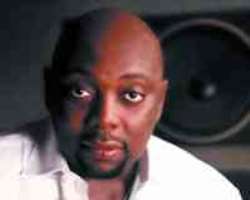 A national peace concert aimed at uniting all the warring communities in Plateau State as well as helping to restore peace in the constantly boiling city is set to hold soon.
Interestingly, Apechucks Nigeria Services, a Jos based firm is packaging the event already tagged: Plateau Peace Fiesta in collaboration with the Actors Guild of Nigeria (AGN) and the Plateau State chapter of the Performing Musicians Association of Nigeria (PMAN). The concert will feature some of Nigeria's best entertainment stars in music, movies and comedy.
The head honcho of Apechucks, Elder Philips, in a statement said all hand were on deck to ensure the concert, which is to help create awareness and also sensitize people on the need for peace in the State holds elaborately. 'We all need to co habit with one another, let us not use the youths to perpetrate violence, let us shun tribalism, ethnicity and religious bigotry.
We all recalled the recent Jos mayhem and pray such
will never rear its ugly head again.' The national president of AGN, Mr. Segun Arinze recently paid a courtesy visit to the Plateau State Deputy Governor Mrs. Pauline Tallen, and sought the support of the State government and the Commissioner for Youths and Sports, Mr. Nankin Bagudu, towards making the coming concert a huge success.
While responding, they both pledged the State's support for the peace initiative. According to Arinze, corporate sponsorship is also needed to help actualise the concert. 'Plans are already in top gear for the artistes coming. The concert holds on May 7 and 8, 2010, we want peace in Plateau State and the rest of the country.'