Shocking: Pastor napped for cyber crime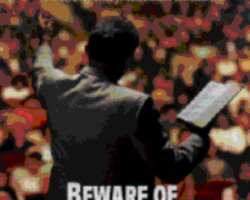 Where are we heading to with the level of atrocities been committed on a daily basis? The shocking aspect is the fact that a pastor can be associated to any form of crime.
Most people would tell you they prefer to be a pagan than to go churches, as some pastors are labelled as fake and extorters.
According to The Edo State Police Public Relations Officer, DSP Abiodun Osifo Stanley, who paraded the suspect on behalf of the state Commissioner of Police, Chris Ezike, explained how the suspect was arrested, asserting that he will be charged to court after investigations are completed.
In his words: One Osaze Igbinigie was arrested in a popular bank in Benin in an attempt to withdraw money with his ATM. Unknown to him, the police has put a red alert on that account because the account was opened with the intention to defraud unsuspecting victims and that is his stock in trade and he has done this over a year now. We monitored him and he was arrested eventually. He confessed to the crime, that he was lured into it by a friend who is now abroad."
The funniest thing is, it was said that after he confessed to his crime, he later changed his statement after he was called for an interview.
According to Pastor Osaze Igbinigie, who claimed to be a graduate of Abjuratory Technology at UNIBEN, said "On Thursday last week, he went to the bank because his brother told him he sent N5, 000.
When he slotted his card into the machine, the ATM told him the card had expired. So, he went into the bank premises to complain, and then they told him that they had the report that his account was used to perpetrate fraud, and was asked to wait.
While waiting, he was napped by policemen and was taken to Evbotubu Police station. He claims to be embarrassed and he suspects he was set up.
It was said that he scams his victim through the fake Facebook accounts he opens and impersonates as a popular figure in the society and transact business, while his victims transfers money to his account.