New Music: Natural Face Drops 'AMAKA'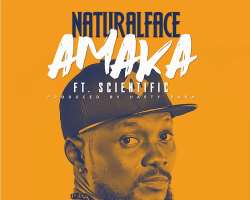 NATURAL FACE feauturing SCIENTIFIC titled AMAKA, produced by Hasty Baba. #Amaka is a heady mix between house reggaeton and pop, with an incredible lacing of african drums and other aesthetics.
Whats-app +233245562676
Facebook- www.facebook.com/amazingcrizztv
Twitter- www.twitter.com/amazingcrizz
Website- www.amazingcrizz.net
Character is all about Retaining a Strong identity!