Davido Set to Complete New Home (Photos)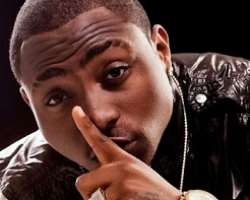 Singer Davido, seems to have put some things on hold to concentrate in ensuring that he gets the best out of his new building which he has been forced to build.
The singer was being pushed to get his own building after being disturbed by beggars in his rented apartment.
Davido is definitely not happy that a lot of people know his present home and is usually embarrassed with a number of visitors ranging from upcoming acts to people who need financial help.
The singer is currently working on a new site which is undisclosed at for now and said it is getting near completion. With this good news, the singer will not have to pay rent to anybody again as this will make him have more money is his account.