Brand New Single: Bukky Williams—Ori (Head)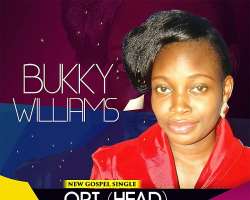 Princess Adebukola Fatila-Williams is a great Gospel artiste, song writer, praise worship leader and a motivational speaker.
Born in Osun State, ipetu-ile to the royal family of Oba and Olori Falade- Fatila.
She seeks o reach out to the world through her inspirational songs , a message of hope, unity and love, while praising God. The single ORI (head) is a tune you will enjoy.
Download and share
FF on twitter @[email protected]
Download and share this great song
Download Link:
http://picosong.com/NJLr