Biodun Okeowo Scrambles with Generator for Fuel (Photos)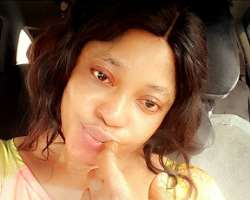 Nollywood actress, Biodun Okeowo better known as Omobutty, is not happy as her business has been going down recently due to the current power and fuel challenges currently faced in the country.
The actress stated that she has been in the queue for about four hours just to get fuel and it got so bad that she had to go with her generator.
A brief video shows how the actress gen is being fueled by the petrol attendant while they laugh at the struggling of many Nigerians.
In her words, "Which way Nigeria, spent over 4 hours on the queue just to get fuel. Seriously affecting my business, can't work because no fuel to power the generator. Chai, God please have mercy and bless Nigeria, touch the heart of our leaders, Amen."