Toyin Aimakhu Shows Her Ex-Lovers What They Are Missing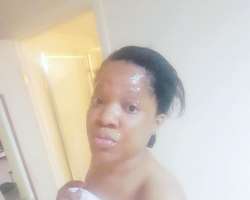 The last time that Toyin Aimakhu came out on red, she had dazzled every fashionista and we wondered how her former husband, Adeniyi Johnson and lover, Seun Egbegbe had taken her new self.
The actress who is stopping at nothing to start her reality show; Keeping Up with Toyin Aimakhu may have started showing off some of the things we may see during the show. This one is coming straight out of the bathroom and she recorded it herself.
Meanwhile, she got some serious lashes from Adeniyi who indirectly mocked the her when he said "Of all your strategies and struggles what have u achieved? Man proposes only God disposes man's plan. I'm a man with God that's why he keeps keeping me..DON'T LOSE A CROWN RUNNING AFTER A WIG.
Wigs fade in little time but Crown is eternal and gives dignity. Prestige, integrity and honour.
God bless our hustle. God owns my life. GOD OVER ALL. Only the wise can relate."
Maybe, Toyin is showing off her body for these men to have a rethink of what they have missed.