Singer, Maheeda Finally Reveals What She Does for a Living?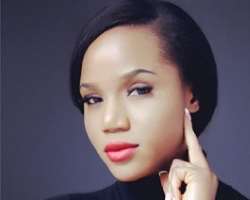 It seems finally, controversial Nigerian Holland base singer, Maheeda, has revealed what she does for a living that enabled her to amerce so much wealth for herself.
The controversial singer just revealed through a mini video some strippers at the club counting the money they had made for the night but their faces were not revealed.
Maheeda stated that some people call her all kind of names like 'Olosho" "stripper" but she does not have time to reply such people as she is always heading to the bank to save her proceeds.
Her source of wealth has been a topic of discuss by fans in recent time as they are yet to come to terms with her kind of personality who goes about sharing raunchy pictures online.