Pastor Peace Emmanuel Holds Prayer Conference tomorrow in Ajegunle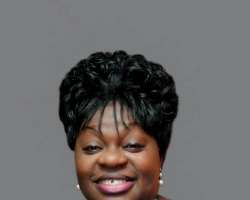 The award-winning relationship consultant and President of Women Issues Network, Pastor Peace Emmanuel holds prayer and word conference 2016 for women in Nigeria.
According to her, this women conference was founded six years ago to address marital issues on women taking more responsibilities of their homes than their husbands. It is a conference that cut across all categories of womanhood, girls, ladies, women and mothers. This year theme says "Rebrand me Oh Lord". Every woman needs to be informed, educated and enlightened on how to make their marriages work through effective prayers and word of God. No marriage works successfully without God.
Adding that, it is not about prayers only but the conference also teaches women on how to respect their husbands, questions and answers, encouragement and learn new skills to support their homes. Most women in Nigeria are living in the excruciating pains of marriage but with this conference, both physical and spiritual aspects would be drastically addressed through prayers and the word of God. This programme is non-denominational women conference and it comes once in a month in every third Sunday. I have been personally sponsoring this women conference over the years which some women have been financially empowered. In our June edition, we shall be inaugurating some partners to support this noble cause, she said.
This prayer conference will be holding this Sunday 20th, March, 2016, at 171 Muyibi Street, by 1st Benue Bus Stop, Off Kirikiri Road, Olodi-Apapa, Lagos by 5:30pm.First 20 women to attend this programme at the stipulated time would be going home with gifts. For more clarifications on the programme and seat reservation you can call the host on 08023252346, 07066641020 or Facebook(Pastor Peace Emmanuel) or Mindset Media Limited.