Rita Dominic Gets A Cool Response From Lady Gaga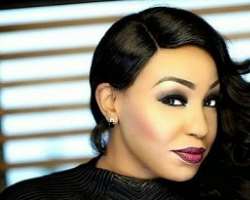 Rita Dominic was so impressed with the role that Lady Gaga played in Countess that she sent out a great tweet to Gaga, and she got a cool response from Gaga.
Rita Dominic had tweeted "I think Lady Gaga was brilliant in that role "countess". #Americanhorrorstory#hotel
Lady Gaga responded to the tweet and said "@ritaUdominic thank you, I really loved creating/becoming her even though she's evil and ancient her heart felt as old as mine"
In the movie, Lady Gaga was the ultimate bridezilla on American Horror Story: Hotel. Playing The Countess she schemed to marry the dapper Will Drake for his money and then kill him. Mere hours after The Countess' fraudulent nuptials she gleefully watched her new husband played by Finn Wittrock get eaten alive by Ramona Royale [Angela Bassett]. The gruesome episode titled She Wants Revenge opened with The Countess sobbing in the Hotel Cortez.