Alex OKubo's bachelorhood life over?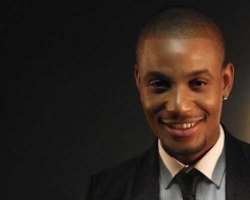 Recently a lady who seems to be in love with Alex and might have waited for a long time to dis-congest what she is feeling inside professed her love to the actor.
She took the bold step and told the actor how she felt, and promised to delete her handle if he asks her out.
The actors reply was however hilarious, as he begged her not to delete her account and went ahead to ask her if she can cook Jolof Rice.
The lady replied saying Yes, and begged her prince charming to trust her.
This could just be the end of bachelorhood for Alex, Jollof rice seems to be the key to his heart.