I never wanted children: Angelina Jolie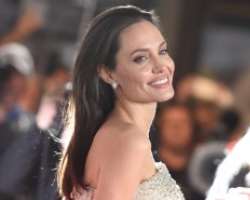 Angelina has been surprisingly frank about her decision to start a family solo. [Photo: Getty]
Considering Angelina Jolie is a mum of six, it's a little odd that she's come out and admitted that never wanted a baby. But, perhaps like many people, she admits she simply never pictured a life with kids until the moment where her mothering instinct kicked in.
"It's strange, I never wanted to have a baby," the actress told AP. "I never wanted to be pregnant. I never babysat. I never thought of myself as a mother."
So what changed? Jolie pins the moment down to a trip she took to Cambodia in 2000, while filming "Lara Croft: Tomb Raider".
.

The film star visiting the foundation which she opened in her firstborn's honour. [Photo: Getty]
While spending time with children at a school there she has a life-altering moment. "It was suddenly very clear to me that my son was in the country, somewhere," she said.
Two short years later, the star adopted her first child, Maddox, and opened a charitable foundation in his honour in the country with the aim of helping educate and support other Cambodian kids.
Since then, the 40-year-old has added to her brood and adopted two other children – Pax, 12 and Zahara, 10, in Vietnam and Ethiopia respectively. She's has had three biological children – Shiloh, nine, and twins Knox and Vivienne, seven – with her hubby Brad Pitt.
View gallery
.

Angelina with two of her children – Zahara and Shiloh. [Photo: Getty]
"When I first came to Cambodia, it changed me. It changed my perspective," she said, explaining that she felt "a real emptiness" in Los Angeles.
"I realised there was so much about history that I had not been taught in school, and so much about life that I needed to understand, and I was very humbled by it."
She added that her life is finally "kind of in line" and she feels she's finally where she should be.