More Troubles for P-Square as Court Locks up Their House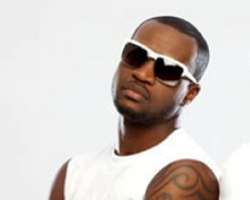 The P-Square brothers have not been having it rosy these past few days as they have been battling internal problems over who manages them and it seems things have gotten worse for them.
Although, the issue started when Peter went online to rant about what he is not happy about with their elder brother Jude Okoye, but after realizing what he has done, he came back to apologize for his actions.
But it seems as the day passes by, a new chapter is opened in their lives as they have just landed themselves in trouble after they failed to honour a show they had collected money for.
Early today, it is being reported that a mild drama took place at their Omole Phase 1, Lagos residence as their house was allegedly stormed by court balifs and has been put under lock and key.
It is being alleged that the action was taken by an aggrieved client after the duo failed to honour the agreement to perform at a particular show in Benin. It was observed that as the drama unfold, Peter was said to have driven off angrily as security operatives kept dispersing the crowd that gathered to watch.