It Will be Ridiculous for me to Do Hip-hop…Adewale Ayuba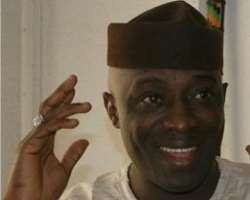 With the recent way at which new crop of musicians are springing up these days one will be left with no choice but to flow along with them despite some of them selling more beats than good lyrics.
For veteran Fuji singer, Adewale Ayuba, following the style of music from the new generation of singers might not put enough food on his table as he explains that his style of music has opened lots of doors for him.
He stated that especially outside the country, people appreciate his style of music more because they do not have such sounds over there and it is not the regular kind of music one hears all the time.
"What people may not know is that my music opened doors for me in the Western world. I get more shows there because they cannot do the type of music we do. For me to do hip-hop or R 'n' B when my name is Ayuba would be ridiculous, I don't even have a foreign accent. When people talk about hip-hop, you know the roots are from America, same way, when people talk about reggae, the roots are from Jamaica," he told Tribune.