I'm Not a Jobless Woman… Georgina Onuoha Brags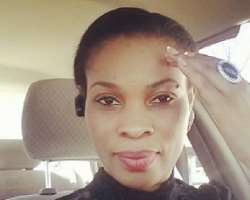 Nollywood actress, Georgina Onuoha, is all out to fire anyone who tries to cross her part as she has been a victim of cyber bully for some time now.
The actress, who seems to be more regular at the gym recently, made it known that people should stop judging her because she goes to the gym every morning just to stay healthy.
She explained that she is not a jobless woman as she has her own business running with people working for her and that gives her the avenue to stay healthy why she worry less.
"The joy of working and owning your own business affords you the time to keep healthy.
Peoples ignorance at times baffles me. Be innovative, own your own business, be your employer, live your life and run it. Think outside the box; don't think my exercise every morning means I'm jobless. I run and own my business! So please get a grip, I'm my own boss. Boss lady," she disclosed.