Nikki Laoye narrates near death experience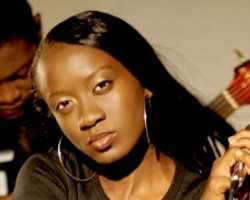 Energetic singer Nikki Laoye had just escaped a near death experience, which was very scary for her. The gospel artiste was allegedly driving with a friend when her vehicle went dead and in a twinkle of an eye it was in flames.
The rage was quite much to the extent of employing the use of fire extinguisher by passersby who ran to her rescue
According to her, the wires and battery had exploded in contact which started the fire. This allegedly happened few minutes ago along the road of yaba.
The diva that got shaken by incident was so much grateful to God for sparing her life and that of her friend and she took to her page to narrate her ordeal as well as appreciation towards God for conquering the plans of the devil towards her life.
In her words: ''and my car just went dead and up in flames, right in the middle of the road in Yaba few minutes ago. Thank God my friend, Nelson was with me in the car, who saw the smoke and ran out to open the bonnet as the flames flew out in rage.
I ran to get my fire extinguisher from the boot but God bless the passersby, my angels who quickly parked and ran to put out the fire with their own fire extinguishers. All under control now… God be praised, the damage is minimal and we are alive and well. Devil nothing for you, touch not my anointed, God said.''