Yvonne Jegede in emotional mess?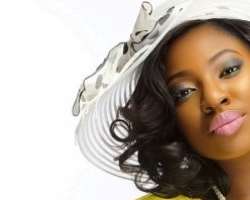 Relationship is known to have it's ups and downs, it can't be sweet all the time. It is normal to come across rough edges as a relationship is seen as a learning ground for two individuals from different culture and believe, trying to find a balance to be one.
Some celebrities keep their relationship private from the prying eyes of the press and fans, as some claim exposing their relationship leads to unexpected end of the union.
Nollywood actress Yvonne Jegegde is one talented individual who depicts her role excellently. She posted a comment recently, which suggested that the diva could be having a troubled relationship.
In her words: ''at some point you worried about meeting the wrong one, but later you worry about meeting the right one.''