The Poor Economy Is Affecting Nollywood Practitioners- Chigozie Atuanya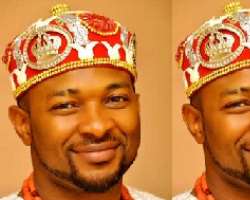 It has been established that Nigerians are presently passing through some hard times since the era of President Muhammad Buhari, who promised to bring Change into the country. The present situation of the economy is affecting all and sundry and Nollywood actor cum producer, Chigozie Atuanya has voiced out his displeasure to Nigeriafilm.com.
Via a phone chat, the producer of the award winning movie, Chetanna, pleaded with the President to answer to the cries of the suffering masses.
'I know we have to fight corruption, but obviously that seems to be the major target and other needs of the masses are neglected. Everybody is crying of same thing, Naira is depreciating, food stuffs are going higher, foreign investors are gradually pulling off. How long will this continue? Everybody wants corruption to be eradicated, but not on the expenses of our well-being. Let the President find a solution to all these,' he pleaded.