SUSPENDED PAEDIATRICIAN DAVID SOUTHALL WINS GMC APPEAL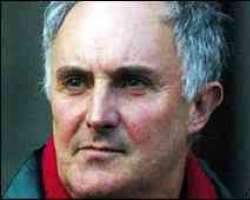 David Southall has had a controversial career
Paediatrician David Southall has won an appeal over a long-running dispute with the General Medical Council.
But Dr Southall remains struck off the medical register after the Appeal Court only ruled the GMC should give more detailed reasons for its findings.
The regulator took action in 2007 after the doctor accused a Shropshire mother of drugging and murdering her 10-year-old son.
There will now be a further hearing to decide over the charges.
The judges found that the GMC had failed to give adequate reasons over claims that Dr Southall had made unjustified allegations about a mother, identified as Mrs M.
Lord Justice Leveson, giving the ruling of the court, said: "I would allow this appeal although I must make it clear that this conclusion is not a condemnation of Mrs M or a vindication for Dr Southall and should not be seen as either.
"On any showing, the panel will have to consider what penalties should be imposed in relation to the other proved charges."
A statement from the GMC after the ruling said their understanding was the effect of the appeal court decision was to require its fitness to practice panel to give more detailed reasons for its determination.
In 2007, the GMC panel said Dr Southall had a "deep-seated attitudinal problem".
It found that his actions had added to the distress of the mother – Mrs M – following the death of her son, who hanged himself in 1996.
Dr Southall made the claim in an interview with Mrs M about the safety of her surviving son.
During previous court appearances Dr Southall had argued that the GMC panel had failed to give "any or adequate weight" to inconsistencies in Mrs M's evidence and that they did not understand what child protection work involved.
Previous controversy
It was not the first time he had been censured by the GMC.
In 2004, Dr Southall was found guilty of serious professional misconduct and suspended from child protection work over his role in the case of Sally Clark, wrongly jailed over the death of her two sons.
Dr Southall accused Mrs Clark's husband Steve of murdering the two boys on the basis of a television interview.
At the time he was banned from child protection work for three years.
Dr Southall is viewed as an expert in Munchausen's syndrome by proxy, a condition which means parents deliberately induce or fabricate illnesses in their children to get attention for themselves.
He pioneered the use of covert video surveillance in the late 1980s and early 1990s, which led to a number of parents and step parents being prosecuted for abuse.
Dr Southall worked as a consultant paediatrician at London's Royal Brompton Hospital from 1982 before moving to the same post at the North Staffordshire Hospital in Stoke-on-Trent in 1992.