Of Marijuana-inspired Songs & Today's Gospel Music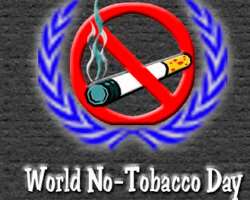 If you listen to the songs of Majek Fashek, Bob Marley, Lucky Dube, Peter Torch, Jimi Hendrix, e.t.c. Your over-religious friends will tell you those songs ain't good, they are Marijuana-inspired and that the lives of the singers did not Glorify God.
In honesty, those songs are lyrically rich. They are songs that provokes one to think about this "Humanity", they provoke you to think about the "LOVE" of God, about Life being worthless without intimation with "JAH" the Creator. They at some points, connect you to the Metaphysical and make you know what is at stake if you miss Heaven. They are Soul lifting. These are Marijuana-inspired songs!
There are Gospel songs you should listen to, they'll say. But if you look at it critical, gospel music of today has lost it values. They are in no way different from the Pasuma's "Oohoo" and Dbanj's "Ooshe". Funny enough, some today's Gospel Musicians wait for these pop singers to release and they'll make a "Gospel" out of it. That's their source of inspiration. From Hiphop songs. They're no more Spirit inspired. They've gone secular. They've become gyration songs.
As for their lives. God be the judge. But a look at some people's dressing would convince you the kind of life such person live, you don't need a prophet to tell you. When you see the kind of life some of them live, you'll say: "May i not worship the God these people sing about." They don't live by what they preach.
And when you point that out to your friends, they are quick to say it doesn't matter. At least, they are Ministers of God. They sing to Glorify God. But does their lives Glorify HIM, your main point against Marley, Dube? Isn't that hypocrisy?
As for me, i'll rather stick to those Marijuana-inspired songs that connects me with the Metaphysical and reminds me of what is at stake if i miss Heaven than those hip-hop/fuji-styled gyration songs of today's gospel music.