PSC promotes 986 senior officers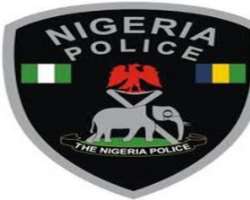 The Police Service Commission (PSC) has ratified and approved the promotion of 986 senior police Officers.
The commission in a new move to reposition its operations also appointed Mr. Emmanuel Ibe, the Director of Administration and Finance as its acting Secretary.
In a statement released by PSC Head of Press and Public Relations, Ikechukwu Ani, the promotions were approved at the commission's 14th plenary meeting held in Abuja.
Excerpts of the statement reads: "The commission approved the promotion of CP Shuaiba L. Gambo to the next substantive rank of Assistant Inspector General of Police, while DCP Jonah Jackson Mava, Olusola Babajide David, Titus Sumba Lamorde, Chika Abubakar Maidama and Abdullahi Chafe Ibrahim were elevated to the next rank of Commissioner of Police.
"The commission also approved the elevation of 16 Assistant Commissioners to Deputy Commissioners, 21 Chief Superintendents to Assistant Commissioners and three Superintendents to Chief Superintendent.
-Emmanuel Ikechukwu