Osita Set to Unveil Multi-Million Naira Hotel (Photos)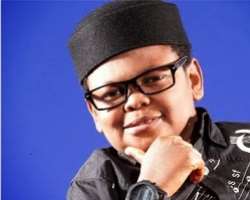 Nollywood actor, Osita Iheme, is not an actor who lavishes his money on luxury things just like some of his counterparts.
The actor who started building a hotel some months back precisely August, 2015, in Imo state, is proud to have successfully complete the hotel which is known as 'The Resident'.
Joining the league of hotel owners in the country, the actor over the weekend hosted some friends to the hotel as it was opened secretly as it was seen decorated for the Christmas celebration.
Although the official opening of the hotel is yet to be announced as the hotel is located at plot 55, Osita Iheme crescent, Ala Owerre, Imo state, but it is believed that it will be unveiled before Christmas.