10 Top Isoko And Urhobo Gospel Musicians In Nigeria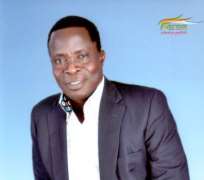 Over the years, Isoko gospel music was nothing to write home about, until some few Isoko gospel musicians decided to rebrand their music to global recognition. It was Evi- Edna Ogholi, the Emede-born African reggae queen musician and other Isoko traditional musicians that ruled the circular world then. Even Urhobo gospel musicians were not left out.
Today; Urhobo people value their traditional music equally to gospel music world. In those days, these songs were used to advise young people on character demeanour and others. Musicians were singing for character building and societal change unlike today where many musicians sing for money than real message (content) to the world.
The regulatory authorities have failed to comb out this unrepentant music hoodlums called Musicians in Nigeria. The worst is that, today circular musicians hardly know any part of instrument due to revolution in technology and unstable diabolic fame (popularly known as Illuminatic)
But Isoko and Urhobo musicians have not deviated from their practical music culture and values over the years. In as much as technology has crept in, Isoko and Urhobo gospel musicians still know one act of music instrument or the other and they are contented with their lifestyles. Both Isoko and Urhobo people value their live band shows than DJs in a party.
Gone are the days where Isoko and Urhobo gospel musicians were paid in stipends but today, our musicians are now on Yutube, Televison and radio stations and other online media platforms to showcase their natural talents for God. Musicians now charge from #100,000 to #5million in a show. The United Christian Musicians Association of Nigeria(UNICMAN) that was founded by our able father of Isoko gospel musician Evang Emma Ofano to project Isoko and Urhobo gospel music to the world and regulate the activities of erring gospel musicians in the system. Late Evang Israel Uyeh of Uzere kingdom would not be forgotten in hurry because he brought educational revolution into the gospel world. Again, late Kefee Don –Momoh who died of lung failure also used gospel talent to take Urhobo music to the Promised Land. There are 10 Isoko and Urhobo Gospel Musicians making waves in the entertainment industry. They determined to succeed in life with the little resources at their disposals.
1. Sammie Okposo is one renowned Isoko gospel music doing pretty well in the entertainment industry. He is the MD/CEO of Zamar Entertaiment.The Welu-Welu crooner has travelled to many countries of the world to display his talent for God. He is a Gloambassador and United Nations product. He features in most expensive shows in Nigeria and abroad. He was shot to limelight through Isoko gospel music and nothing more.
2. Evang Ekpekuro Omamesiri Jerry (JP) is a reputable Urhobo gospel music hitting the airwaves at every second. No gospel music stores in Nigeria where Evang Ekpekuro gospel CD is not found. He has become a father to many up- and- coming gospel musicians in Nigeria. His creativity and style of music demonstration in every Video CD produced also gave him ladder to success.
3. Evang Emmanuel Ofano(JP) is the President and Founder of United Musicians Association of Nigeria (UNIMAN) and he has become a reputable father of gospel musicians in Delta State. His songs glorify the Holy Spirit at all levels. It is difficult to erase his legacies in Delta State and he represents the 21st century Isoko-Urhobo gospel musicians in Nigeria.
4. Evang Solomon Urete is the Jehovah Overdo crooner who recently hit the airwaves with the revolution of Isoko gospel music. Though he has been in the music world for many years and he organised one of the best praise nights at the Good Shepherd Anglican Church, Marine Beach, Lagos many years ago that attracted all the crème da la crème of both Isoko and Urhobo gospel musicians from Delta State. He is destined to take Isoko gospel music to the international communities.
5. Rev.Festus Ejete is the General Overseer of Christ Faith Tabernacle Ministries International and a creative Idealist of our time. His creativity in music is worthy to be emulated in all ramifications. He has been in the music world for many years where his songs are being played on Supercreen TV on daily basis by one Isoko son, Engineer James Oke.He remains unbeatable in Isoko-Urhobo gospel music world.
6. Evang Amos Ighaka is the Isoko gospel Fela that has musical integrity with no measure. He is the Isoko gospel music mouth-piece in Nigeria. He is not carried away by the things of the world than projecting Isoko nation with his kind of gospel music. He is not afraid to speak the truth to the public. He has received several awards from different organisations across the country.
7. Evang Godwin Tom is one Urhobo gospel musician making progressive revolution in the gospel world. The Urhobo Arts and cultural Advancement Awards recently bestowed on Evang Godwin Tom as the Best Urhobo gospel musician in Nigeria. He has become a leading figure in Isoko-Urhobo gospel music and loved by many in Nigeria.
8. Evang Raphael Tedheke is one gospel musician doing pretty well in the entertainment industry. He is a preacher that has love for Isoko-Urhobo gospel music in Nigeria. He is the iconic ambassador of Isoko-Urhobo gospel music.
9. Evang Lizzy Ofano(Okpa) is one Isoko female gospel artist that is richly blessed with talent. Hardly any Isoko-Urhobo gospel musician who does not feature her in their Video CDs.Her gifted voice adores the presence of God.
10. Evang Solomon kings is a well-known Isoko gospel Instrumentalist and a music producer who has featured in most of the Isoko gospel acts in Nigeria. His revolutionised attitude on gospel music must be commended.
Note: Our wealthy Deltans should always support Isoko-Urhobo gospel musicians at any given occasion and should not use non Isoko-Urhobo gospel musicians to intimidate these natural talents from God. One naira support can make a difference in the music world. Gone are the days were highly placed Isoko technocrats will invite non Isoko-Urhobo musicians and pay them in millions while our own are paid below #30,000.We have other coming gospel acts like Evang Paul Odhegba, Evang Alogbe Ogba,Rev Gabriel Ukpemueku,Evang Solomon Egbure,Rev.Dr Efe Cambridge,Evang Clerk .O.G Clerk,Evang Henry Ofogbor,Chakor Owede,Esselyte,Macualay Obore,Pst Sada and host of others.Isokohood and Urhobohood must be supported at all levels by wealthy Deltans.
Godday Odidi
Social Media Analyst/Mindset Media Limited
08058124798
Lagos