Letter To The President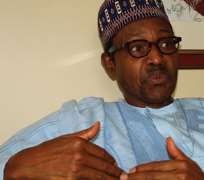 Dear Mr president,
I guess you are wide awake having meetings and strategizing to build a better Nigeria but if you are not that's sad.
Anyways, there are certain things I really need to bring to your attention as a whistle blower and a concerned citizen.
First, is the fact that you gave the citizens of this Nation your word that ministers will be appointed before the end of September. Please Sir, in case you haven't noticed the month is almost gone please be reminded.
Secondly, please tell our politicians that it is time to put their rivalry aside and work together as a team. Sir, am really tired of the drama in my State ( Rivers) it is getting boring and too prolonged.
Mr President, the partisans and die hard fans of this politicians will say anything whether true or not just to make headlines. Haba! Is the code of conduct Bureau only interested in declaration of assets?
Furthermore, I also think the law makers should amend the constitution on the age criteria to be elected into office because we do have young vibrant and dedicated people who can run the affairs of this country smoothly, Instead of old greedy men who do not understand the meaning of being called to service.
Please tell Saraki and other law makers to but their act in order rather than lead this nation to a state of Anarchy and Chaos.
Moreover, while you are busy making trip to God knows where all in the name of security, please be informed that we also have other areas of our lives that need attention and ignoring all other things for a sole purpose of security is not accepted.
Finally, I heard about your plans for Independence Day . Oga, Abeg the battle was not fought in Abuja so while you are having a blast with massive cake, decorated stadium and a large crowd of dignitaries and busy bodied foreigners who will not stay in their countries but do not even know the lyrics of our National Anthem,take a minute to remember those Heroes and their families who understood the meaning of sacrifice and believed in Nigeria.
Oh! Lest I forget where are we on corruption and those investigation panels? Buhari! Buhari!! Buhari!!! How many times did I call you?
The days of our ignorance and silence are over, do not let us take matters into our hands.
I Rise.
Long live Mr President
Long live Nigeria
Long live Africa.
STEPHANIE LEZIGABARI FIIWE