Ki-Moon's Visit: Good Omen For Nigeria's Economy, But....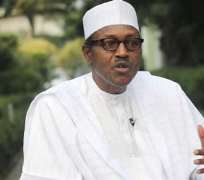 Visits by officials of international organisations such as the United Nations (UN), European Union (EU) and heads of government of developed countries are often celebrated due to speculated political and economic gains. Such visited, actually have international public relations, political, diplomatic and economic benefits, despite their initial intangible outcomes, some of which, however, result to tangible achievements for the host country and its people.
These account for why, the recent visit of the Secretary-General of the UN, Mr. Ban Ki-Moon, like that of United State's President, Mr. Barak Obama to some African countries, some time ago, was treated with fanfare and lofty expectations.
Ki-Moon's visit to Nigeria at a time a new government, led by President Muhammadu Buhari, the Mr. No Nonesense, who is championing radical changes through the 'change' mantra is no less a good omen for Nigeria's economy.
It therefore, merits the euphoria, especially as the visit further boosted the international acceptance of the president and his party, the All Progressive Congress (APC), and some how, Nigeria.
Highlights of Ki-Moon's talks with President Buhari were assurances on backing the anti-terrorism and anti-corruption wars. These are areas of support that will have short run and long run benefits, as well as set better atmosphere for local and foreign-direct investments to take place and prosper.
Hope has risen that, with the UN Secretary-General's visit to Nigeria, foreign governments and foreign investors will embark on direct investments in the country. Of course, Nigeria has abundant material and human resources to sustain large scale investments.
However, it ought to be borne in mind that the developed countries that dominate UN and the world economy are always more interested in hidden economic gains, that they could make out of the unequal relationships that theybestablish with the 'lesser' countries.
The regular quest for foreign loans; either from developed countries, the World Bank, International Monetary Fund (IMF) and the Paris Club, may have also accounted for Nigeria's excitement about Ki-Moon's visit. Really, borrowing is a sure way of funding deficit budgets as well as special projects. Given the overall influence of the UN in world economy and politics, the visit in question could turn out as a good omen.
Similarly, Nigeria could derive technological advantages from the visit. The current quest for mechanized farming, local production of petroleum products and electricity generation, will all need modern technologies.
Definitely, support from dominant countries of the UN such as America, Britain, France, Germany, Japan and Russia, as well as aids from agencies of the UN, cannot be ignored by Nigeria. Thus, the talks between the UN and Buhari could lead to technology transfer deals that will help improve local production of salient products and services that are capital intensive.
Despite the aforesaid goodies, there are gray sides of the UN's secretary's visit, emanating particularly from suspicion of the passionate romance between UN, its dominant member countries, such as US and Britain, on one side and Nigeria's Government under Buhari, on the other side.
This is because, it has often been alleged that America and Britain, worked against Nigeria, especially, under former President Goodluck Jonathan's administration because of his diverting major trade links away from them to China, Russia, South-Africa, United Arab Emirate, Israel, Iran and others.
The enactment of anti-gay marriage by Nigeria, under former President Jonathan is another open grouse that made US, Britain and other pro-gay marriage countries to turn their backs on Nigeria.
Their revenge manifested in their decisions not to render technical, intelligent and arms support to Nigeria in the fight against terrorism, under Jonathan's regime.
Not forgetting the past, America predicted disintegration of Nigeria in 2015, apparently, connecting to its games with the country over arms deal. But America and the rest powers were taken aback by former President Jonathan's acceptance of the outcome of 2015 presidential elections that ended peaceful, to refute the evil prediction.
They were also disappointed that Jonathan's new ally countries supported him to almost end the Boko Haram onslaught, shortly before he left office.
President Muhammadu Buhari's romance with the UN and the dominant countries, whose imperial antiques are well known, need to be done with caution. This call is imperative considering, how they, especially America, plays Dollar and oil politics to destroy other resourceful countries believed to be less developed.
Even recently at the terminal part of former president Jonathan's administration, America was suspected to have done the abracadabra to plunge the value of Nigeria's oil and Naira at the international market to dangerous low points.
To fare, this suspicion, however, ought to be taking with a pinch of salt, as magic might not work in economic science.
It is pertinent to also advise that, if the UN and America could not sway former President Jonathan to adopt their imperial policies, for instance, remaining in the exploitative trade relationship as well as devaluing the
value of the naira in their favour, then they could do so under Buhari's regime. In that regard President Buhari is expected to be firm on his latest decision that the Naira will not be devalued. Although Central Bank of Nigeria (CBN) has often said devaluation is good for our economy, some experts say it might not always be good. And this was the case in the era of former, military president Ibrahim Babaginda, whose excessive romance with the imperialists influenced him to devalue the naira as part of IMF loan criterium, and for the sake of his
Structural Adjustment Programme (SAP) that destroyed Nigeria's economy. Also, the UN and the capitalists are more interested in the primary products that abound in Nigeria. Instead of encouraging local manufacturing in Nigeria and other developing countries, they encourage the exporting of raw materials, to feed their industries.
Considering that past Nigerian leaders, perhaps, apart from Jonathan, made no attempt to dissociate Nigeria's economic policies from the the strong griow of UN and the Western world, the country has continued to export raw materials in exchange for foreign finished goods, therefore growing the foreign economies, reducing local employment opportunities and remaining a dependant in the world economy.
The Ajoakuta steel factory in Kogi State is a good example. The western countries' with their imperial motives, aided by our leaders, are not ready to see Nigeria produce iron and steel which are vital for manufacturing and are as important as crude oil and gas that serve as raw materials to many industries.
Aside the pros and cons of Ban Ki-Moon's visit, thus United Nation's and the Western's countries' economic relations with Nigeria, there are internal contradictions that the country need to address in order to derive benefits from such economic ties.
One of such contradiction is the fundamental problem of Nigeria's false federalism, that has given too much roles to the centre and which allocates revenue to the states, thus discouraging economic development at the state and local government levels as well as the country.
This is a sharp deviation from many economies of the West, Europe and others, and one of the secrets of development in such countries.
The second factor that ought to be tackled by Nigeria is the 1978 Land Use Act that serves as another disincentive to local and foreign-direct investments. Often times, the Act has confused investors, on who to deal with in land acquisitions – bonafide owners, federal government, state government or local governments? Despite the transfer of land ownership to government, prospective investors are confronted by the original owners, state and local governments; to stop work, pay tenements or vacate land acquired.
Infrastructure is a third problem that Nigeria will have to beef up in order to withstand large scale or local and foreign-direct investments.
This should also preoccupy Buhari's mind. Apart from roads, bridges and regular electricity, good health and educational systems are ancillaries to industrialization, and must be tackled head on.
For Nigeria to benefit optimally from foreign ties, both old and new ones that are being established by the Buhari regime, and for such foreign links not to end as mere political score-points or another opportunity for the West to exploit us, the fundamental issues raised must be addressed.
If not addressed, the UN-West-Nigeria political and economic ties will leave us where we have been, given the critical political economy perspectives of such foreign links, x-rayed in this article.
Disclaimer:

"The views/contents expressed in this article are the sole responsibility of

Etete Enideneze

and do not necessarily reflect those of The Nigerian Voice. The Nigerian Voice will not be responsible or liable for any inaccurate or incorrect statements contained in this article."
Articles by Etete Enideneze