CALL FOR AFRICANS TO MOVE AWAY FROM AFRICAN DESIGNED BY COLONIAL MASTERS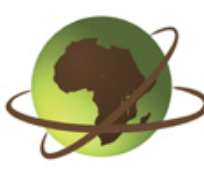 JOHANNESBURG – African communities have been urged to take control of their own destinies and start making a greater contribution to the development of Africa.
This view was expressed at a breakfast briefing in Johannesburg today which debated issues around the 7th Africities Summit, due to take place in Johannesburg from 29 November 2015 to 03 December 2015. The panel consisted of Johannesburg Executive Mayor, Cllr Parks Tau, Chairman of SALGA, Cllr Thabo Manyoni and Secretary General of the United Cities and Local Governments of Africa, Jean Pierre Elong Mbassi.
During the discussion Mayor Tau pointed out that Johannesburg has already begun linking critical city programmes to Agenda 2063 which spurs all of Africa's people to play an active role to ensure a positive socio- economic transformation of the continent.
He said this was through a developmental approach that Johannesburg is implementing to both empower its residents and boost service delivery in the midst the pressure to do so as a result of urbanisation.
Mayor Tau added that this pressure also stems from the impact of migration. "How we deal with these will determine if Johannesburg is to become the city Agenda 2063 envisions, and this is not merely a challenge, but also an opportunity," he said.
"Johannesburg has an influx of 10 000 people every month. These people need to be integrated into the city. In Johannesburg, we believe that urbanisation comes with opportunities, and it is all about harnessing these opportunities. We want to capture the capabilities of young people to lead them to prosperity," said Mayor Tau.
He further encouraged cities to firstly build their capacity to cope with numbers, and then build a base of taxpaying citizens that will help finance its expanding infrastructure.
"We have to stop capital moving away from our cities," Mayor Tau said. "And we should enable people to move to cities. This entrepreneurship coming into cities will help our cities prosper."
Jean Pierre Elong-Mbassi, Secretary General of the United Cities and Local Governments of Africa (UCLGA) said Africities will be a celebration of the coming together of local authorities as the voice of the local people.
"Unless people are capacitated to take part in their own governance, you can't say that you are liberated," he said.
Elong-Mbassi said it was time for African communities to rid themselves of the culture of entitlement because this is not a culture that builds. "We need to move away from this and take responsibility for our future," he said. "People should not wait to ask what their country has done for me; they should work on building the response that is needed to fix the country's problems. Local government is the perfect platform to do this."
He said Africans could get rid of poverty if they wanted to. "Nobody will build this continent, but the Africans themselves," he said.
"People must realise that Africa will be the most populated continent in the world by 2050, said Elong-Mbassi. "If we are so populous, we should have a voice. And that is why it is crucial for us to think about creating wealth on our continent. We must change our mind-set – it is Africans who will run this continent."
"While cities such as Johannesburg have to find solutions to cope with the influx of migrants looking for a better life, smaller municipalities must find ways to reinvent themselves to keep the rural economy going," said Cllr Thabo Manyoni, chairperson of the South African Local Governments Association (SALGA).
"If you don't build resilience in small towns, people will leave," he said. "It is important to develop the rural economy as well, and you need the help of central government to do so."
Manyoni, who is also the Mangaung Metropolitan Municipality Executive Mayor, further told the breakfast delegates that a significant challenge was to build trust between government and all its stakeholders - particularly the citizens.
"Citizens pay tax as part of being responsible citizens, but they need to have confidence in the management of their taxes. There needs to be transparency to build trust, but at the same time, citizens can't loot state resources," Mayor Manyoni said.
He urged communities to step up to the plate. "We have to design the Africa we want, in order to progress from the Africa designed by colonial masters.