Synopsis Of Buhari's 100 Days In Office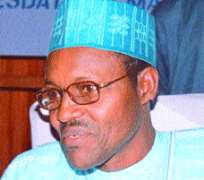 The political custom called 100 days in office came to being in 1932 through the 32nd President of America, Franklin Roosevelt. Frank came to take Americans from economy recession to surplus, so he reeled out his achievements and agenda to move his nation forward on his 100th day in office. Since this noble event, democratic governments across the globe have imported this custom.
However, in our clime today, we are having a departure from this much awaited day. This is not far from eleventh hour disclosure from APC and Presidency publicity spin doctors. They hurriedly sounded it to our ear drums that there was no promise to achieve anything in the first 100 days as occupants of Aso Villa.
This singular act caught many unaware and raised more questions than answers. For a man who rode on horseback of change mantra with basket of hopes for Nigerians to now put same integrity on the line poses more dangers. It is the highest level of perfidy and rigmaroling for Mr President and his co-travellers to disown "My Covenants with Nigerians" and "100 things in First 100days". These two documents were part of what they fed us during campaign, so releasing video tapes and putting a bet on these facts fall short the trust that over 15million Nigerians put in them.
The big questions are; why waiting till injury time before refuting this? why acting parts of these documents? and lastly are they quick to forget records? We will borrow them this Abraham Lincoln's opinion as answer, You can fool all people some of the time, and some people all the time but you cannot fool all the people all the time.
In a twisted manner, Femi Adesina came out in disguise to reel out achievements of his principal in an article, tagged "The new Sherif is in town". To be factual, his submission is synonymous to Lai Muhammed that body language speaks more volume than having a cabinet. What a post shifting for a man who has sought for same seat for 12years, yet still understudy.
In the first 100days, we have witnessed the following; excuses for not fulfilling promises made which hinged on immediate past administration,
»nepotism and career somersaulted(appointments of Amina Zakari as Acting INEC chairperson, Retired Lawal Daura- DG,DSS, and Retired Col. Hammed Ali- Comptroller-General, Nigeria Custom Service),
»stolen funds figures keep gushing out as headlines with much noise,
»Jonathan's aides are returning stolen funds with Ghana-must-go, yet no record to show the public,
»97% versus 5% appointments backed with meritocracy,
»body language has resurrected refineries to optimal levels by July 2015 against March 2016 earlier set by immediate past government,
»power sector has used body language to stop gas pipeline vandalism,
»undemocratic invasion and arrest by DSS, from election tribunals to Dasuki to Akwa-Ibom State house,
»subsidy that was claimed not existing is now a taste bud,
»fear of Buhari took PMS pump price 86days to come back to normal price and Kerosine to be N850 per gallon,
»obfuscation from publicity spin doctors,
»leakages in our national treasury are no more,
»media outfits are contradicting one another,
»war against corruption is on the go in the pages of newspaper,
»terrorism is now skeletal yet bombing is till everyday affair with death tolls of about 1000, to make it worse, Officer that guided exit of Kabiru Sokoto (that masterminded bomb attack in Madala) from Police custody was fully reinstated and retired.
»most States(both APC and PDP) are taking after our President in forming their cabinets,
»half-hearted public declaration of assets, and no one knows what next as the regime remain 1361days.
»Bail out for States and stoppage of pilgrimage sponsoring
On this note, we will advise them to eschew noise, photo shopping, propaganda, excuses, lies and face governance for the sake of citizens. However, if the trend should continue this way, then Nigerians have fetched waters of hope in a broken cistern.
"Whoever is careless with the truth in small matters cannot be trusted with important matters". Albert Einstein
Ifedayo Obi
Good Governance Advocates