100 Days: Adamawa Governor Is The Worst Performing Governor In The Country—PDP State Scribe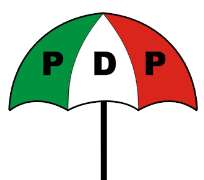 The secretary of the Adamawa state chapter of the People's Democratic Party (PDP),Barr A T Shehu has on Monday berates the Governor of the state as the worst performing Governor in the entire Country.
Shehu said this while referring the Governor in an earlier statement made by him as rating himself high in terms of performance in the past 100 days in office in the entire country
According to him 100 days is too much to judge somebody's performance and is not too little to analyze one's performance.
"As far as I am concern hundred days is too much to judge one's performance and not too little to analyze one's performance, to me Bindow is the worst performing Governor in the state.
"1.9Billion naira was given to the Local Governments which is the most closest tier of Government to the people of the grass root and diverted the money to something else, it would been better for our local council to touch the lives of our people" .She said
He refuted that the Governor is rather doing what is not the priority of the people of Adamawa by spending millions of naira on renovating the delabidated Yola international Hotel while salaries are being delay or at worst not to even settle the state's civil servants.
" In this his hundreds days he performed wonderfully worst,less than the expectations of Adamawa people".
''The roads construction was not going as a result of failure to give the counterpart founding even as foreign agencies are ready to support the state with their resources".Shehu added
Shehu who professed this at a party Secretariat in Yola during an official meeting of the party's leadership,he bet, dare the ruling party that in four years PDP will regain back her lost glory and mandate.
Assuring the people of the state conscious effort are always make to reconcile with ailing members.
He concluded that no any single APC man in Adamawa that is not from PDP.
"In fact even the Governor the state he was elected while wearing the cap of our mandate, we voted him as a senator in PDP before he becomes the Governor"